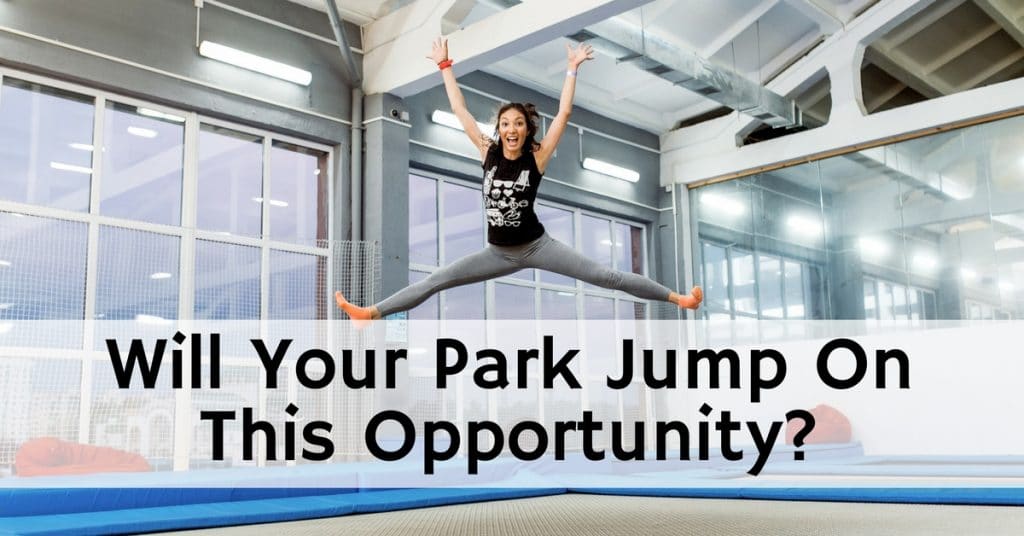 The trampoline park industry is relatively young. Their youth has allowed them to stay flexible, test new concepts, and also attract rapid growth. You could even say that their growth has pushed the family entertainment industry as a whole to evolve as well.
While many things about the trampoline park industry are new and exciting, we have noticed many similarities between their marketing tactics and other family entertainment centers that have been around for decades. Each year, we run audits on every trampoline park and franchise in the United States, all of the major bowling centers, and most of the roller skating rinks as well. If trampoline parks and their franchises made just a few changes, they could dominate every market they enter when it comes to Internet marketing.
Trampoline Park Internet Marketing Audits
We score each park and franchise on their overall web presence. This includes categories like their social media presence, website user experience, online reputation, and search engine presence (how well they're being found in Google).
The average score given on our audits for family entertainment centers has been 40/100 for the past 2 years. Most trampoline parks score slightly higher due to the fact that they have a mobile friendly site. However, their mobile friendly site is only the beginning of creating a web presence that attracts business. The park or franchise that decides to act first will have a significant advantage when it comes to claiming local and national market share.
Web Presence Opportunity for Trampoline Parks
Most trampoline parks will find their highest ROI through inbound marketing for each location. While many other similar industries (hospitality) have followed this path, family entertainment centers typically focus only on the social media piece of the inbound marketing puzzle. They're forgetting other essential parts, including content marketing and search engine optimization.
Major issues that we found across nearly every park and franchise include:
Visibility issues: Google isn't indexing sites the way that many parks are hoping that it will. This is due to a variety of reasons, including website setup and broken links during website updates that are still hanging around.
Meta information: Search engines rely on a variety of information off and on websites to help them build out their search results. It is believed that meta information is still one of the top resources that Google uses to help verify the relevance of a website.
Content issues: Over the years, Google has made their search engine unique by matching user intent with quality content. Keywords and phrases play a role, but understanding the difference between popular keywords to rank for in search and keywords and content that match a buyer's intent is priceless.
Website structure: Trampoline park franchises have a big advantage when it comes to building a web presence. If they fix and monitor the issues listed above, then they can be a massive force to overcome for any competition (but it's not impossible). Making sure that your website structure is correct can provide your brand with a massive boost. This is by far one of the most common issues we have come across.
Online listings: From incorrect names to the wrong hours listed, we have seen a significant amount of issues when it comes to online listings for trampoline parks. Since these listings dominate the search engine results, it can be a major deal if a potential guest's first experience with your park is a wrong phone number listed on a directory site like Tripadvisor.
The youth of trampoline parks allows them to make these changes quickly. Even restructuring a website can be managed relatively easy when compared to bowling center franchises that have been around for decades and have a very complex web presence.
Google continues to enhance their local search engine results, and the trampoline park that jumps on it first will strike marketing gold.