Jam packed school schedules, the search for healthy school lunches (that take less than 5 minutes to make), after-school activities and mountains of homework — this is one of the busiest times of the year. Yes! School is in full swing. Cut through the noise with a back-to-school contest your followers can get excited about. Here are 4 back-to-school social media contest ideas that we'd love for you to steal ?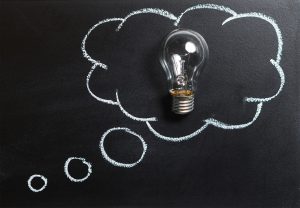 A Heart for the Community – Want to get amazing social insights, build trust within the community, and feel good about the heart of your company? Donate money to a local charity. Here's the catch: don't choose an organization, let your Facebook followers decide! Have them comment on a post, tagging the business they want you to support. Use a random generator to choose the winner or tally up the votes and donate to the charity with the most support. The buzz this creates will build your community cred (and your engagement stats).
Educa-FUN – Everybody loves giveaways! Have your fans choose a deserving teacher or class to win a free field trip. Whether they're supporting a friend, a child's teacher, or a simply well-deserving educator, it's a great way to get people talking. Bonus: you can follow up in a few months with a post about the field trip when it happens.
School Spirit – Get connected with the local community by offering a Spirit Night. Offer kids discounted admission for rocking their school spirit. It also works for college football, especially if you have a viewing area for parents to watch the game while their kids skate. This is a great way to promote your weekly specials to families or rustle up business during your slower hours.
Coming Live from . . . – Go live on Facebook! It's a great way to get people talking and feel more accessible to your followers. Announce a special giveaway, require live attendance to win, and get ready to have some fun! You don't have to go big to get folks to tune in at home. Offer a free attraction, free admission, or free shoe/skate rental. You can even make it a monthly event! Pump up the engagement by teasing the live broadcast on your page. (Pssst: We've got some great tips on how to leverage live video here!)
TrustWorkz is excited to see your fall social media contests in action! Ready to see your engagement skyrocket with a contest or giveaway? Tag us on social so we can join in on the fun.
Do you crave a more robust strategy around your digital marketing initiatives? Give us a shout. There's more where this came from!