Did you know? In today's market, companies of all sizes, CMOs, marketing firms and industry professionals are buzzing about the importance of content marketing. As Google changes, so must marketing efforts for businesses online. In today's blog post, we have put together a few stats that show the power of content marketing in the form of blogs, SEO and social media.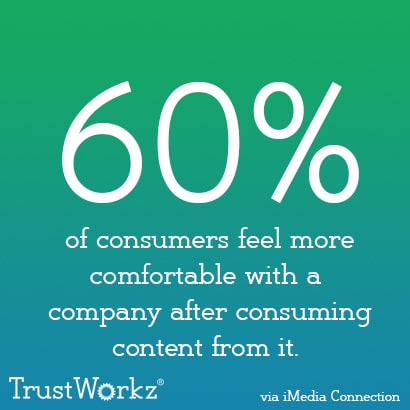 Content marketing is a powerful tool for businesses of all sizes. A strong content marketing strategy produces results that have long term implications for businesses that take advantage of it.
If you are too busy to revamp your content marketing strategy – contact TrustWorkz today! We do the blogging, social media and SEO for you. We create fresh, original, optimized content for your business and your industry!