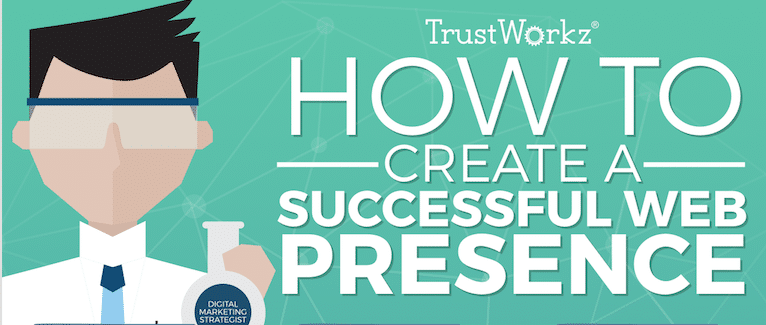 Creating a successful web presence in 2017 takes time and effort, and we think that's a good thing! During the early years of Google, Lycos, and AltaVista, being found online was more of a game of who could manipulate the data more. Today, search engines like Google and Bing pull together hundreds of data points that factor into a website being found. The focus is on quality.
Significantly more opportunities have opened up for marketing a business since the days of AltaVista. There are two major ways that businesses can now be discovered:
Be Found
Go Find
Be Found Online in the "I'm Looking for…" Moments
Search engines are extremely dynamic now. Local search results include Adwords at the top, local results in the middle (the map area), and traditional results below. Paid ads and local results are now pulling in a significant amount of data.
If you use Adwords (pay per click), this means that you need to spend more time correctly setting up your paid ads to ensure that your business shows up for every opportunity. There are a variety of creative opportunities for local Adwords campaigns if you know your way around their dashboard.
Local search results (map listing area) require a few additional steps.
Find your local citations (directories, GPS, data aggregators).
Correct the information and make it uniform.
Optimize the listings with images, text, and the correct link back to your website.
Ensure that your website is optimized.
Attract reviews for your business on your Google My Business listing and additional review sites (Facebook, Homeadvisor, Kudzu, Tripadvisor, etc).
Showing up in the traditional results is significantly more difficult for small businesses. While Google does like to include local businesses in these results, the pool opens up to national brands, listing websites, and regional competition. This requires a combination of search engine optimization (SEO) strategies, including:
Mobile friendly website
Content optimization
Image optimization
Site speed optimization
Link building
Taking these steps will help ensure that you're being found in those, "I'm looking for…" or "Find a _____ near me" moments.
Go Find Potential Customers Based on What They Already Like
Social media advertising and native advertising based on content suggestions have opened up a whole new world for businesses. Now it's easier for businesses to connect to potential customers through advanced targeting based on demographics, behaviors, interests, and actions.
Businesses that use these advanced ad targeting strategies wisely can effectively turn Internet users that have never bought from them into actual customers.
Currently, Facebook advertising is by far the most advanced and most affordable way for businesses to advertise. The network is barely used, compared to Google Adwords, and cost per clicks are relatively low (if you consider $0.05 per click low). Savvy marketers can create a network of ads that work together to send potential customers through the sales funnel as well by implementing the Facebook.
A combination of paid traffic and organic traffic help small businesses cover their Internet marketing bases and overcome their competition.
Small Business Web Presence Recipe for Success