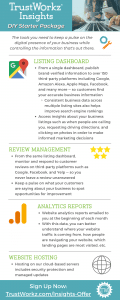 We're passing on a discount.
We're offering 50% off our Insights Package (normally $139/mo) for 6 months to the first 10 customers who take advantage of this offer. We'll also waive our $150 setup fee during this promotion which lasts until September 31. 
Just fill out the form below to claim this offer and get started.