TrustWorkz is now 6 years old, and it's amazing to look back and see how far we have come. We have been extremely fortunate to find the right people at the right time, and it is the primary reason why we have enjoyed continued success over the past 6 years.
Over the past 3 years, we have grown 140%. While growth brings excitement, it also comes with a whole new set of challenges. It has been my goal from day one to build a team that is way smarter and more creative than myself, so that we can continue on a path of excellence.
We're proud to announce the newest additions to our leadership team, Wesley Anderson and Taylor McGlamery.
Wesley Anderson – Director of Operations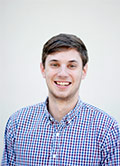 The technology and marketing world changes everyday. Those that fail to invest extra time into their continued education will not survive. But simply surviving isn't the goal for our team, and that's especially true for Wesley Anderson.
Wesley joined our team a year ago from Austin, Texas, and his passion and drive for excellence has continued to impress our team and our customers. While others watch Netflix after work, Wesley puts in the time to sharpen his skills and expand his understanding. As Director of Operations, Wesley will help ensure that TrustWorkz and all of its moving parts are operating with continually updated processes that help us achieve results for our customers.
My partners and I continue to be impressed with the respect Wesley shows the rest of the team, the empathy he displays with our customers, and his drive to continue growing TrustWorkz. Please help me congratulate Wesley Anderson as the new Director of Operations.
Growth, Change, and Improving Our Marketing Strategies
Towards the end of 2016, TrustWorkz initiated a shift in how we operate as a team to better serve our customers. It was a plan 2 years in the making. This change has allowed us to open up more advanced marketing techniques and strategies.
Our goal is to stay ahead of trends so that we position our customers to take advantage of being first. Imagine if your business had been one of the first to use Google AdWords, or to use email marketing. TrustWorkz needed a champion of marketing strategy, and Taylor McGlamery is the perfect fit for that role.
Taylor McGlamery – Managing Strategist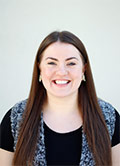 As Managing Strategist, Taylor will not only help ensure that our Digital Marketing Strategists are up-to-date on the best marketing strategies for our customers, but also remain vigilant for what's to come. Under the leadership of Taylor, TrustWorkz will continue to help our customers market in the year we actually live in.
Taylor has been with TrustWorkz for over two years, joining the team in the middle of intense growth. During the first few months, she saw us grow from a 5 person team to over 12. She is passionately curious, and is always bringing something new to the table.
The executive team wasn't looking for a Managing Strategist that would help us do the same things that we have always done. We wanted someone to push change, encourage testing new ideas, and constantly have an insatiable thirst for improving. This is Taylor McGlamery.
Masters in the Art of Living
Taylor and Wesley, along with the rest of our team, are true masters in the art of living. They are a team driven by excellence, not just in their work, but in all spheres of their lives. You're in good hands with this team of marketers, innovators, and change makers.
"A master in the art of living draws no sharp distinction between his work and his play, his labor and his leisure, his mind and his body, his education and his recreation. He hardly knows which is which. He simply pursues his vision of excellence through whatever he is doing and leaves others to determine whether he is working or playing. To himself, he always appears to be doing both." –François-René de Chateaubriand