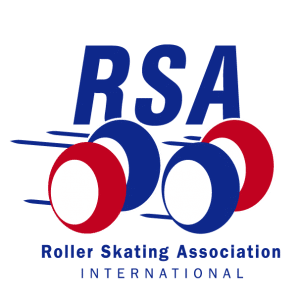 As members of the Roller Skating Association International (RSA), we fully understand the marketing challenges that the roller skating industry faces today. TrustWorkz® provides roller skating rinks and family entertainment centers with an affordable and effective solution for being found online. We help you connect with your target customer base through your optimized web presence. Whether you want to connect with your current clients through social media, or help new clients find your facility through internet search, TrustWorkz® is the solution for you.
What We Offer
TrustWorkz builds a web presence for your roller skating rink and family fun center that helps you dominate your local market online. A well-managed web presence will increase your internet search ranking, boost your brand awareness, leverage brand advocates, and connect with new ideal clients as well as current clients.
Your web presence is driven by our highly skilled, empathetic, and trustworthy Web Operatives. Our unique hands on approach ensures internet dominance for your roller skating rink and family fun center. Web Operatives (WebOp®) build a lasting relationship with you so that they become an extension of your business online. Each WebOp® builds web presence dominance for you by developing fresh content through active blogging, social media engagement, and constant search engine optimization (SEO.)
| | |
| --- | --- |
| | Competitive analysis of your current roller rink online presence that establishes a baseline to measure results. |
| | A mechanically sound website that enables your roller skating rink and family fun center to be found on today's Internet. We build a supremely functioning website that is search engine optimized (SEO), easily assessed by Google and interfaces perfectly with all your social media touch points. The site is also mobile responsive to be easily viewed on all types of devices. |
| | A personal Web Operative (WebOp®) who ensures Internet dominance by building fresh content and engaged marketing through active blogging, social media (Facebook, Twitter, Google +, and YouTube) postings, along with constant search engine optimization (SEO.) Your WebOp will be your voice on the Internet. |
| | Monthly analytics reporting that shows your measurable results by monitoring every interaction of each website with the social world. |
| | Behind-the-scenes experts who have their fingers firmly on the pulse of every nuance that takes place within the SEO and social internet space, thereby ensuring that TrustWorkz® can make sure that your roller skating rink and family fun center stay ahead, and react to changes that affect your web presence with lightning speed. |
| | We train your staff in the best practices to market your content to your sphere of influence. |
| | Peace of mind that your web presence is being managed by an empathetic, trustworthy WebOp®. |
| | We monitor review sites and notify you of any negative reviews. We also suggest an appropriate response and guide you through the process of replying. We'll even post the response for you if you wish. |
How We Got Involved with Roller Skating
TrustWorkz® is grateful and amazed by how the roller skating industry has embraced who we are and what we offer. Our involvement with the roller skating industry began when Jeff and Ava Couey, owners of Sparkles Family Fun Centers of Hiram and Kennesaw, GA asked TrustWorkz® to manage their web presence. The relationship grew as the Couey's helped us to understand the industry and its need for an affordable and effective internet marketing service. Since then, we have become the online marketing specialists for the industry and we couldn't be happier.
If you are ready for your roller skating rink and family fun center to start dominating your hyper local market online, then contact TrustWorkz® today.